POWAIR0210
PVC hose reel 20m
POWAIR0210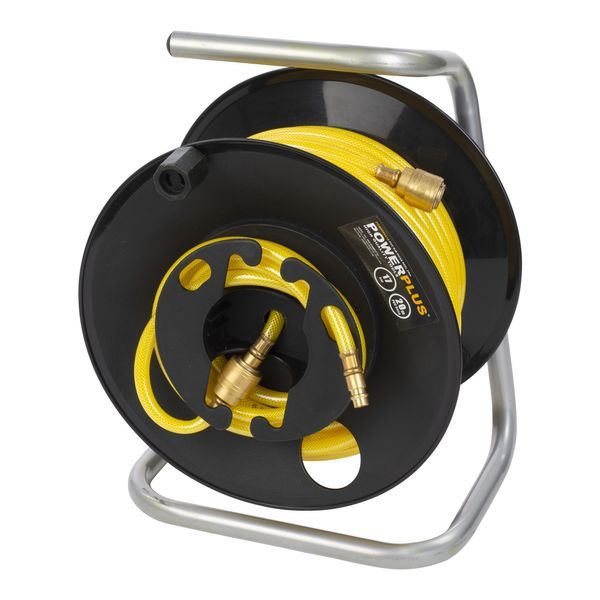 Description
This portable hose reel is fitted with a 20 meter long PVC air hose. Its cross plaiting ensures a sturdy and at the same time flexible compressed air hose. You can easily wind up the hose again on the reel after use.
The hose reel is suitable for compressors with a maximum pressure of 17 bar.
Technical specifications
Box content

Manual included
Tool

Air Pressure

17 bar

Inner hose diameter

6,5 mm

Outer hose diameter

10,5 mm

Hose length

20 m

General warranty

0 MO.
Package
| Package | Qty | Length | Width | Height | Weight | Net weight |
| --- | --- | --- | --- | --- | --- | --- |
| IN | 1 | 36.2 cm | 29.8 cm | 22.8 cm | 3.37 kg | 3.37 kg |
| OUT | 1 | 36.2 cm | 29.8 cm | 22.8 cm | 3.37 kg | 3.37 kg |
| ST | 1 | 22.8 cm | 30.4 cm | 50.2 cm | 3.28 kg | 3.28 kg |
| PAL | 56 | 120 cm | 80 cm | 200 cm | 188.61 kg | 0 kg |
---