POWAIR0102
Tyre inflator 440mm professional
POWAIR0102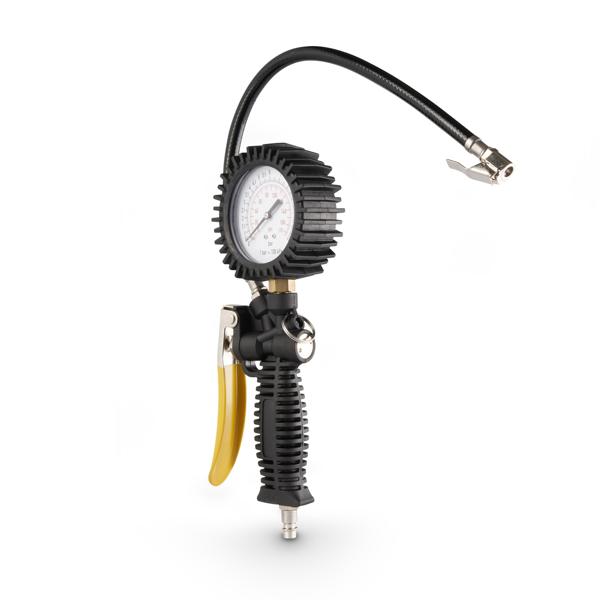 Description
This professional air inflating gun with pressure gauge from the Powerplus Air line can be used to inflate tyres at the correct air pressure.
Should you have overinflated your tyres, lightly push down on the handle. This allows the excess air to escape. The pressure gauge indicates the decrease in pressure.
Pressure gauge: 0 tot 12 bar
Air pressure: 8 bar
Technical specifications
Box content

Manual included
Tool

Sound Power Level (LwA)

100 dB(A)

Air Pressure

6 bar

Air Pressure release
Storage type

n/a

Soft grip
General warranty

0 MO.
Package
| Package | Qty | Length | Width | Height | Weight | Net weight |
| --- | --- | --- | --- | --- | --- | --- |
| ST | 1 | 35.9 cm | 35.2 cm | 4.6 cm | 0.62 kg | 0.62 kg |
| IN | 10 | 40 cm | 36 cm | 17 cm | 6.53 kg | 6.53 kg |
| OUT | 20 | 41.8 cm | 38.2 cm | 37.2 cm | 14.05 kg | 14.05 kg |
| PAL | 480 | 1200 cm | 800 cm | 775 cm | 297.6 kg | 88 kg |
---